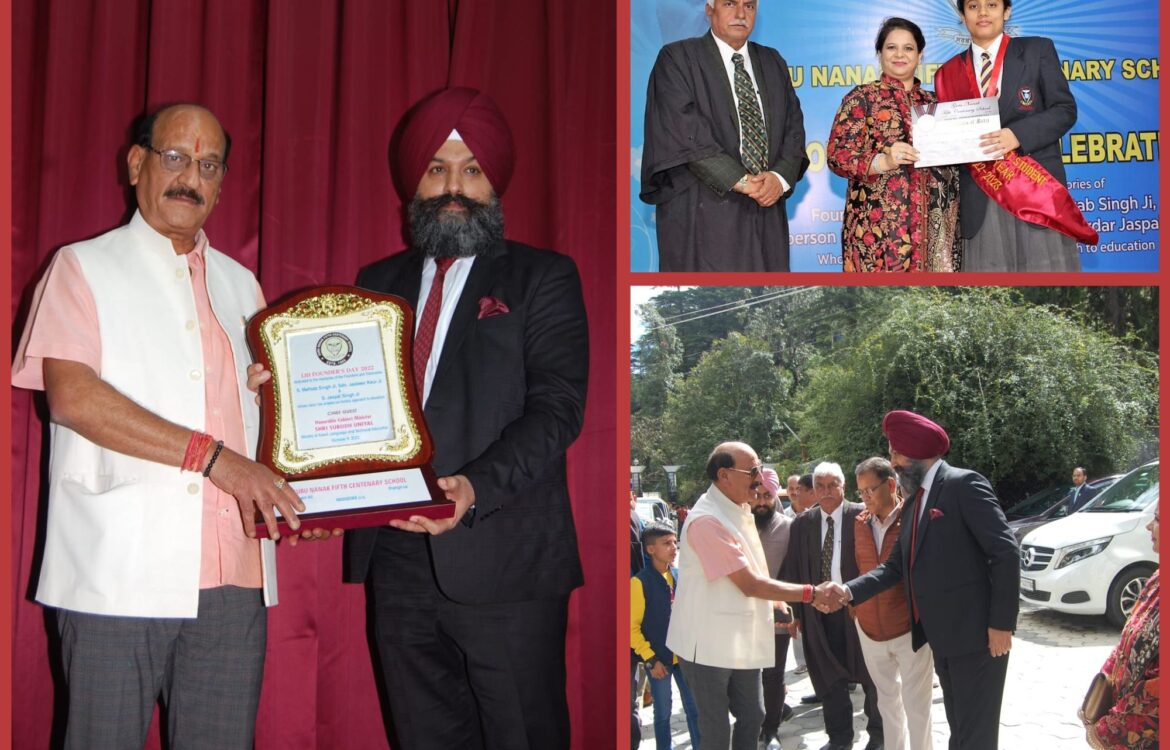 GNFC School celebrates it's 53rd Founder's Day
Keeping the tradition alive, Guru Nanak Fifth Centenary School celebrated its 53rd Founder's Day event to commemorate its legacy and success with enthusiasm and exuberance by remembering their founder Sardar Mehtab Singh Ji, Sardarni Jasbeer Kaur Ji and Sardar Jaspal Singh Ji with great reverence.
The function began with the Guard of Honour that was presented by NCC Cadets of 29 and 11 UK Battalion for our Honourable Chief Guest, Shri Subodh Uniyal, Technical Education Minister and Forest Minister. The chief guest was welcomed with great enthusiasm by Sardar Mahendra Pal Singh Ji, Secretary School Society, Principal Mr. Anil Tewari, Head Master Mr. Kuldeep Singh Tyagi, and Administrative Officer Mr. Sunil Bakshi.
The program started by seeking the blessings of the almighty. The school choir of boys and girls presented a jugalbandi singing the Shabad "Hum baithe tum deo aseesa, tum Raja Rajan ke isa". Principal Mr. Anil Tewari presented the school report highlighting the activities and achievements of the school. It was followed by various cultural programs performed by the students. The limelight of the program was the brilliant dance performances choreographed by Miss Asees Kaur presenting women's empowerment and seven fears in a girl's life.
The celebration ended with the prize distribution ceremony and the high inspirational speeches by our respected chairperson Sardar Mahendra Pal Singh Ji.
"Waheguru ji ka Khalsa,
Waheguru ji ki Fateh"