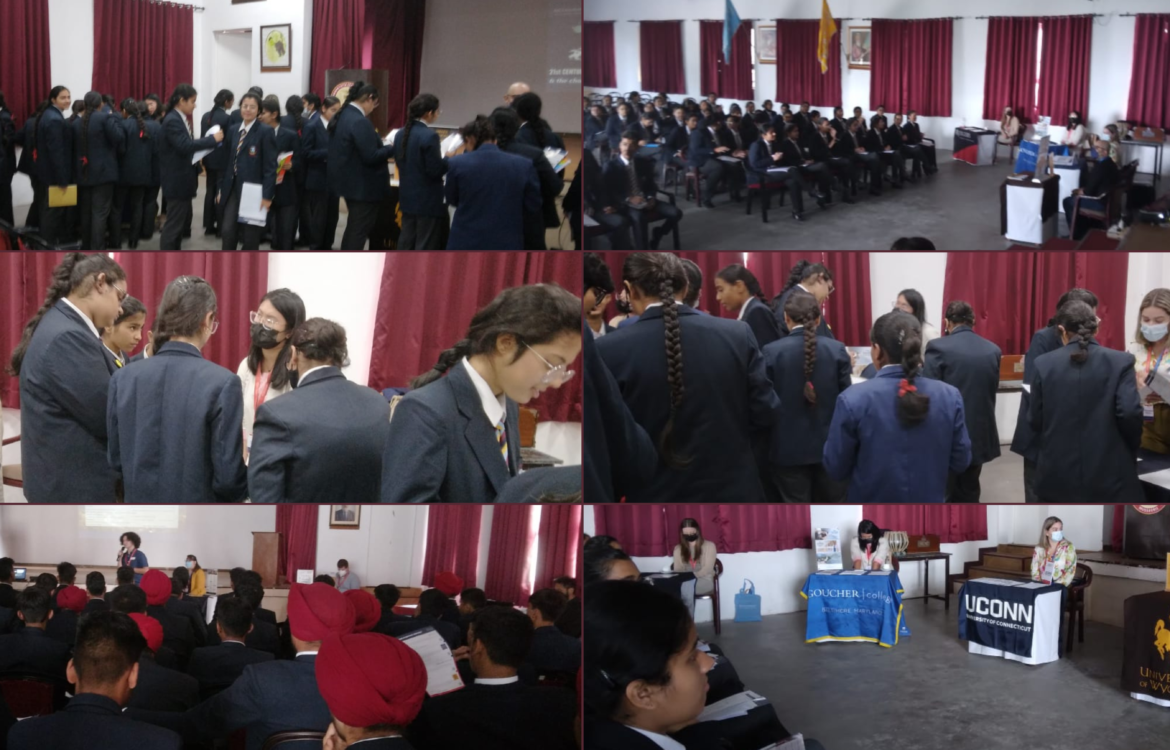 University Group Visit
A short workshop "Emerging Career and Changing landscape of education" was organized in the girls campus of the school – Shangri-la on Saturday 3rd September at 10 a.m. It was followed by a University Fair where eight renowned universities from the U.S. (Bard University, Goucher College, Millersville New York Institute of Technology, Rutgers University, New Brunswick etc) put up their individual booths for student interaction.
The students had the opportunity to personally interact with the admission officers from these institutions and get more information about their admission, application process, scholarships and internships.
The workshop was indeed very informative and fruitful for all the students seeking admission in foreign universities in the near future.